We source completely from Nature
---
Since 1999 we at cdVet have been producing ecological and economically sustainable products for a fully natural, healthy animal life.
cdVet for species-specific nutrition
of pets
We humans intuitively eat a relatively balanced diet. If we lack protein, we buy can milk or fish from our local supermarket.
In the wild, this also works for animals. However at home, our animal companions need to come to terms with what is available to them, or in other words: what we make available for them.
Often a complete nutrient complex is not fully available for our pets, especially in industrial feeds. This makes it all the more important for us to use supplements and provide the animal with a balanced diet.
cdVet for an optimal MicroMineral
supply
The law of the minimum according to Justus von Liebig states that the nutrient that is available in the smallest quantity is decisive.
For example, in the case of a magnesium deficiency, the supply of more calcium is of little use.
We are happy to advise you on how to acheive a balanced mineral supply for your animal companion.
cdVet for

sustainable

und responsible

agriculture




The mass use of (preventive-) antibiotics in animal husbandry poses one of our biggest issues.

Due to their increased use,

multiresistant germs

have emerged and as a result, the effectiveness of antibiotics in Human medicine has been severly reduced. Doctors have been warning about this issue for decades.

It is with this in mind that cdVet was founded

by Clemens Dingmann,

on the principle of avoiding the use of unnecessary antibiotics.
Habe das Schwarzkümmelöl für meine beiden Hunde auf Empfehlung meiner Freundin bestellt. Die Lieferung erfolgt innerhalb von 2 Tagen. Ob es wirklich Zecken fernhält, kann ich nicht 100 % sagen, aber wir hatten seit dem keine mehr. Das Fell glänzt seit dem wunderschön, ist weicher. Der Haarverlust hat sich bei beiden auch verringert. Kann man wirklich nur empfehlen.

Andrea H.

Ich habe dieses Öl nun bereits zum 2. Mal als Zeckenschutz für unseren Labrador bestellt. Ca. einen halben Teelöffel tägl. in das Futter mischen - hilft perfekt gegen Zecken.

Susanne B.

My dog is very sensitive about food. But he has no problems with this food.

Alex L.

I have bought products for my animals from cdVet several times and have always been very satisfied.

Karin V.

Very good advice about our dog, who has a severe allergy problems.

Martin B.

Absolutely the best food for dogs with very sensitive digestive systems. Our dog can hardly tolerate anything.

Astrid P.

habe das für unsere Hunde als Zeckenmittel bestellt hat gut gewirkt... jetzt geht die Saison noch weiter und ich bin guter Dinge

Daniela W.

My dog can use it perfectly. Super packaged and fast delivery. Many thanks

Anja K.

Für meinen Hund genau das Richtige! Vor dem Rausgehen einreiben, ab und an etwas ins Futter und Zecken kommen so gut wie nie vor.

Sylvia R.

Our favourite for seven years!

Cosima J.

cdVet has great products. My dog loves to eat them and it's very healthy.

Elli R

Super nice and great advice

Nicole F.


Natural since 1999
---
Often copied but never matched. For over 20 years, we have supported our customers with our competence and experience.








Made in

Fürstenau

/ Germany




Local Ways - sustainable, ecological and quickly on the production floor. Since inception we have procduced our products directly in our home location in Fürstenau near Osnabrück in Lower Saxony, Germany.

Fürstenaus proximity to the agricultural areas of Emsland, Graftschaft Bentheim, Münster , Steinfurt, Vechta Cloppenburg and of course our own Osnabrückerland, allows us to engage with our customers and to get real insights ino the requirements of conventional and traditional agriculture and animal husbandry












Winners of the "Großer Preis der Mittelstandes"
cdVet Naturprodukte GmbH was awarded the "Großer Preis des Mittelstandes" in 2012. This prize has been awarded annually by the Oskar Patzelt Foundation since 1994 and is considered one of the most important European business awards. cdVet was one of the few German companies to receive the prize at the award ceremony. There was also great support from the district of Osnabrück, as the business development agency had nominated the company for this award.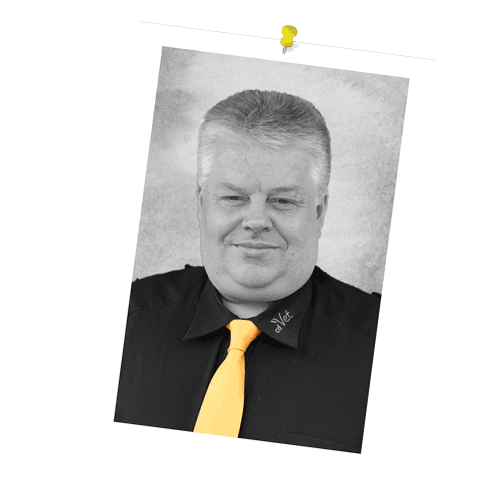 Founded on Principle
In 1999, cdVet Naturprodukte GmbH was founded with the aim of promoting natural animal health and reducing the use of antibiotics and other chemical agents in animal husbandry. Initially, Clemens Dingmann pursued this new path out of his garage and soon found a place in the market and the company expanded. Today, the company is based in Fürstenau and employs more than 100 people. Other distribution channels have also developed internationally, including Switzerland, China, the Czech Republic and the United Arab Emirates.
Quickly find the right product for you...
---
With our CdVet - Produkt filters simply enter the animal type and your needs. Our system will automatically show recommended products to meet your requirements. You can also search for specific ingredients.