A parasite infestation is not desired in any animal. Often worms, mites, ticks or fleas can transmit diseases.
To protect your pet from infestation and to create a parasite-hostile environment, cdVet offers natural products.
Ticks
Ticks are small parasites can quickly nest in the fur when walking through tall grasses or forests. They are often carriers of numerous viruses or bacteria and their bite can cause serious infections in your pet. With cdVet products you can support your pet in their natural defense against ticks.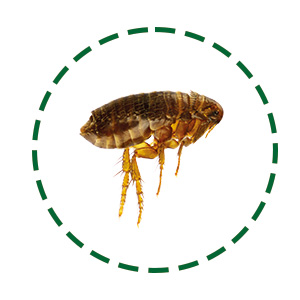 Fleas
They itch, they scratch and jump: fleas. In order to protect your pet from the annoying pests and to keep fleas away in a natural way, cdVet offers various products for external use, but also as an addition to food.
Mites
Skin problems caused by mites and hair lice often occur in young and older animals. A weakened immune system, coat change and/or metabolic problems can also be triggering factors. With the cdVet MiteEx you support your pet and contribute to health.