CdVet for your cat
cdVet offers products developed exclusively for cats around the health and general well-being of your beloved feline friend - from small kittens to seniors, everyone is individually catered for. Whether you are looking for the optimal diet or the natural defenses from concentrated essential oils – cdVet can provide all round support for your cat.
Atemwege
Zur beruhigenden Unterstützung der Atemwege gibt es feliTATZ Bronchial. Die ätherischen Öle aus Thymian, Fenchel und Anis unterstützen die Bronchien. Der enthaltene Spitzwegerich legt sich schützend auf die empfindlichen Schleimhäute der Atemwege.

Kitten
Für einen guten Start ins Leben bietet feliTATZ alles, was Sie zur Ernährung Ihrer Katzenwelpen benötigen. Denn nicht immer ist es dem Muttertier möglich ihre Kitten ausreichend mit eigener Muttermilch zu versorgen. Hier gibt es Kittenmilch und Kolostrum.
Magen & Darm
Im Magen-Darm-Trakt liegt die Basis der Katzengesundheit. Eine ausgewogene Darmflora wirkt sich positiv auf das gesamte Wohlbefinden der Katze aus. Mit den rein natürlichen Produkten von feliTATZ bieten Sie ihrer Katze die optimale Unterstützung zur Erhaltung der Gesundheit.
Pflege
Katzen sind reinliche Tiere und sorgen größtenteils selbst für ihre Sauberkeit. Dennoch benötigt auch sie von Zeit zu Zeit ein wenig Unterstützung in der Hygiene oder Pflege. feliTATZ bietet natürliche Produkte für das Verwöhnprogramm der Samtpfoten.
Nährstoffversorgung
Mikronährstoffe: Ein nicht zu unterschätzender Faktor in der Ernährung. Dessen ist feliTATZ sich bewusst und bietet Ihren Samtpfoten Futterergänzungen, die sich individuell an den Futterplan anpassen lassen und so für ausgeglichene Mahlzeiten sorgen.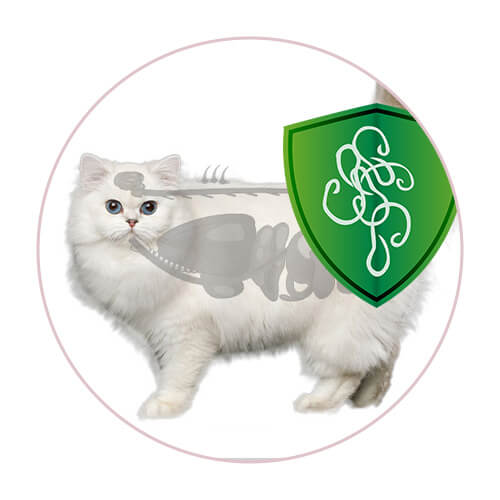 Würmer
feliTATZ Wk-Mix wurde für den speziellen Ernährungsbedarf entwickelt, der im Zusammenhang mit Wurmbesatz entsteht. Durch die Zugabe der wilden Kräuter können Sie Ihre Katze darin unterstützen ein wurmfeindliches Darmmilieu zu entwickeln.